While trips to the library are always a fantastic idea, it's important for kids to have books at home as well. By taking advantage of free online resources, you can print a diverse library of children's books…
Keep reading »
Browse Topics in Free Children's Books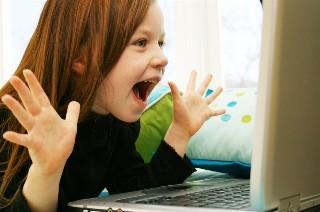 The nightly family story time ritual is an important element to family life. However, it can mean that your family goes through a lot of children's books. Finding free books can help you stay on budget while still providing your children with plenty of literature.
Help Your Child Discover Many Different Types of Books
Seeking out free children's books online gives you the opportunity to read many different types of books with your child that you might not otherwise find in a library or bookstore.
Classic Books
Some of the best literature was written decades ago. Fortunately for parents looking for free books, these works are now in the public domain.
Free Poems for Children: There are quite a few free books of poetry for children. Learn more about A Child's Garden of Verses by Robert Lewis Stevenson, written in 1885, and Poems Every Child Should Know with some classics like The Raven. You'll also find links to sites with original contemporary poetry books.
Download Free Kids Books: Get more information on Project Gutenberg, where you can download hundreds of children's classics. Suggestions are broken down by ages 0-3, 4-8 and 9 and up.
Unique Stories
Children love whimsical stories filled with fantasy and unique twists and turns. Some of the book types your child might enjoy include:
Free Stories About Aliens for Kids: Stories about aliens and space exploration spark the imagination. Discover websites where your child can listen to free alien books, and find out where to download alien stories for advanced readers.
Free Stories About Pirates for Kids: Swashbucklers, sword fights and buried treasure fill the pages of these books. Some of the stories outlined in this article include Pirates Ahoy!, The Brave Monkey Pirate and Pirate's Treasure.
Free Online Comic Books: Comic books can interest reluctant readers, because they are short, to the point and filled with adventure. Download government comics that have a point, such as how to save money or being cautious around poison. You'll also find links to educational comics on seven different websites.
Printable Books
Even though reading stories online can create an interactive experience, especially with the multimedia books available, sometimes you want a printed copy that you can take on the road or read while waiting for the doctor or in a room away from the computer.
Free Printable Books for Kids: Create a printed library for your child with these printable books. Some are meant to be colored as your child reads, and some are simply in a format that prints more attractively than an ordinary website page.
Free Printable Christian Activity Books: Christian families will appreciate these printable activity books, such as the Bible in ABCs and a collection of coloring pages and crafts.
Opening a New World to Your Child
No matter what your child's favorite genre or reading need, there is likely a free book out there for him. LTK Children's Books writers and editors have done the legwork for you, so you can find new titles quickly and easily.