Quotes from Childrens Books
Quotes from Childrens Books
Memorable quotes from children's books stand out from the reading experience. Whether from a picture book for toddlers or novels for teenagers, the inspiring phrases stay with the reader well after the closing the book.
Winnie the Pooh
Author A.A. Milne is a master of beautiful quotes and wise sayings. You can find these and countless others in his Winnie the Pooh series.
"Some people care too much. I think it's called love."
"How lucky I am to have something that makes saying goodbye so hard."
"Some people talk to animals. Not many listen though. That's the problem."
The Sneetches
Quotes can make kids think about social issues.
"Now, the Star-Bell Sneetches had bellies with stars. 
The Plain-Belly Sneetches had none upon thars.
Those stars weren't so big. They were really so small. 
You might think such a thing wouldn't matter at all."
--From The Sneetches by Dr. Seuss
Where the Sidewalk Ends
Some children's book quotes are inspiring.
"Anything can happen, child.
Anything can be."
--From the poem Listen to the Mustn'ts by Shel Silverstein
Alice in Wonderland
Quotes from children's books may include ones from minor characters that really stand out. The Duchess in Alice in Wonderland by Lewis Carroll says,
"Everything's got a moral, if only you can find it."
Harry Potter
Some quotes are metaphors.
"However, like many creatures that dwell in cold and darkness, they fear light and warmth."
--From Harry Potter and the Half-Blood Prince by J.K. Rowling
Charlottes Web
Some can teach kids to read between the lines.
"Trust me, Wilbur. People are very gullible. They'll believe anything they see in print."
--From Charlotte's Web by E.B. White
A Wrinkle in Time
Small lines can teach big lessons.
"Like and equal are not the same at all."
--From A Wrinkle in Time by Madeleine L'Engle
On the Night You Were Born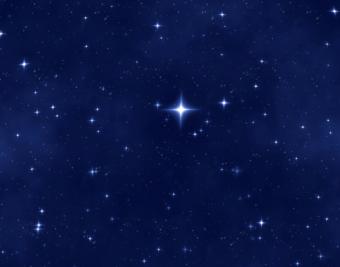 Quotes can help build self-esteem.
"Life will never be the same
Because there had never been anyone like you...
ever in the world."
--From On the Night You Were Born by Nancy Tillman
Where the Wild Things Are
The lines can encourage children to look at things differently.
"Happiness is not always the best way to be happy."
--From Where the Wild Things Are by Maurice Sendak
A Single Shard
Children can find words of encouragement in the pages of a book.
"My friend, the same wind that blows one door shut, often blows another open."
--From A Single Shard by Linda Sue Park
Find other quotes for your kids to enjoy and remember. Award-winning books offer wonderful pages to explore together.