31 Holiday Multicultural Books for Children
LoveToKnow is a participant in affiliate partnerships, and may receive a share of sales from links on this page. These partnerships do not influence our editorial content.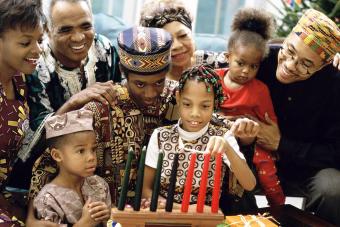 Understanding the world around them is difficult for children who are accustomed to their own holidays and traditions. Bring home some multicultural books for your child that can help him expand his knowledge of global cultures.
Holiday Multicultural Picture Books
Pictures can help illustrate the different traditions and cultures to young children. Holiday books for toddlers and beginning readers with rich pictures will make it easier for kids to remember what was just read to them. Just a few books to read include:
Holiday Books for Toddlers
Even the youngest kids can enjoy these holiday picture books.
Holiday Books for Preschool and Lower Elementary
As kids move from toddlerhood to preschool, they may want something that answers a few more questions.
Holiday Books for Elementary School Children
Pick up one of these books for students in elementary grades.
Multicultural Holiday Chapter Books
Older children will find chapter books more engaging and challenging to read. They can read them in their free time and even use nonfiction books for school projects on various cultures. Both nonfiction texts and fictionalized storybooks are good to give children for a well-rounded understanding of holidays across different cultures.
Holiday Chapter Books for Elementary School Children
This variety of multicultural holiday books is suitable for children in the grade range of 1st through 6th grade.
Festivals Together by Sue Fitzjohn, Minda Weston and Judy Large is a 220 page book that covers a variety of holidays in different cultures, from China to the Philippines. Craft projects are also included for the various holidays in this book. It's good for children in grades 2 and up.
Children Just Like Me: Celebrations! by Anabel Kindersley and Barnabas Kindersley is a chapter book that covers different holidays throughout the world by season, from Purim in England in the spring to Diwali in India in the winter. Select it for students in grades 2 to 5.
Kids Around the World Celebrate!: The Best Feasts and Festivals from Many Lands by Lynda Jones not only covers a number of different holidays, including Carnaval in Brazil, but also includes crafts, activities and recipes for children to make on their own. Pick it up for kids in grades 3 to 6.
The Children's Book of Kwanzaa: A Guide to Celebrating the Holiday by Dolores Johnson is a book designed to be a comprehensive guide for children and families looking for information on how to celebrate Kwanzaa. Upper elementary students in grades 4 through 6 will get the most out of this book.
Holiday Chapter Books for Middle School Children
Children in middle school will enjoy these holiday chapter books, some of which are suitable for older children in elementary school as well.
My True Love Came to Me: Twelve Holiday Stories by Stephanie Perkins, Holly Black, Ally Carter et al. This book features 12 short stories about the holidays including Christmas, Hanukkah, Kwanzaa and Winter Solstice. The book is designed for young adults 12 and up.
Zoe's Extraordinary Holiday Adventures by Cristina Minaki is a fictional story of a young girl in a wheelchair who learns about various cultural traditions as she yearns for adventure. It's good for grades 4 to 7.
The Ancient Celtic Festivals: and How We Celebrate Them Today by Clare Walker Leslie and Frank E. Gerace is a chapter book that covers not only holidays, but how their Celtic origins, too. Select it for kids in grades 4 to 7.
Happy Holiday Books
Having a good collection of holiday books will help children understand differences between themselves and their friends. Celebrate diversity and promote unity by sharing cultural traditions around the world with your children.