Gardening Books for Toddlers
It's never too early to get your little one into the dirt and enjoying growing her own garden. Start by piquing her interest with quality books.
Growing Vegetable Soup
If you've ever wanted to inspire your toddler to eat more vegetables, this charming book by beloved children's author, Lois Elhert, should be your next read aloud with your toddler. Complete with a recipe, Growing Vegetable Soup shows kids what it looks like to grow a garden specifically for vegetable soup, harvest the vegetables, and then of course - eat your bounty. Appropriate for older toddlers, ages 2 and up, this introduction to farm-to-table may actually have your little one begging to grow and eat her own vegetables!
Counting in the Garden
There are some books that you open with your toddler that are so visually stunning, they capture your attention right away. Counting in the Garden is one such book. The text is simple, counting things in the garden. It gives you the perfect opportunity for your little one to interact with the book - either by counting or by pointing to all the things she will find. From flowers to animals, every page is packed with something to see. This is ideal for any toddler who is very interested in books, looking at pictures, and pointing things out.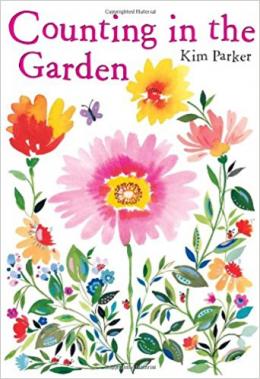 Flower Garden
Repetition and rhyming will make Flower Garden by Eve Bunting one of your child's favorite bedtime stories. The book is a rhyming story about a little girl who plants a garden box for her mother. Realistic illustrations make it highly relatable to the urban gardener, but most toddlers will appreciate the rhyming aspect of the story. Ideal for the little one who is on the older end of toddlerhood.
The Tiny Seed
With rare skill, Eric Carle makes the life cycle of a flower seem like a grand adventure in The Tiny Seed. While the text of this book is a bit on the difficult and lengthy side, the book comes as a board book ideal for toddlers to handle. It also comes with seeded paper so you and your toddler can grow flowers after reading it. The built-in activity of planting the seed, along with the familiar illustrative style, make it a great option for a home library and a natural way to incorporate a little toddler science into your day.
The Little Gardner
There is nothing toddlers love more than lifting a flap to see what's underneath. The Little Gardner takes this interactive feature to the next level by asking the reader to find all the things that make a garden grow. Toddlers can lift the flaps to find seeds, water, sun, and more. This is a great option if you want to start teaching your little one about how things grow, and the simple text and interactive features make this book great for ages 18 months and up.
Up, Down, and Around
A visually stunning book, author Kathryn Ayres will help toddlers learn all about planting a garden in Up, Down, and Around. Like all great toddler books, this one has a rhyming refrain and helps kids learn about all the kinds of vegetables that might grow in a garden from corn and beans to carrots and legumes - and even potatoes! This is another great option if your goal is to help your little one know where her vegetables come from. Of course, the rhyming is so catchy, this is sure to become a favorite.
Gardening for Toddlers
Whether you want to plant flowers or vegetables or merely learn about them, use these books as a way to encourage your young kids to embrace the intricacies of gardening. If your toddler shows interest, you can even do a project to go along with your book, like planting a flower box or beans, which are especially fun to harvest.